Bicocca Astrophysics Day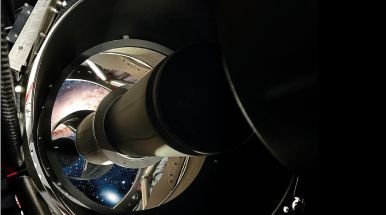 On Friday July 1st, we had a wonderful day of celebration of astrophysics and science at the University of Milano Bicocca. A rich programme featured interactive activities to explore the structure of the Universe, a conversation between Prof. Giovanna Iannantuoni (rector of the University of Milano Bicocca) and Prof. Carlos Frenk (Odgen Professor of Fundamental Physics at Durham University on the role of science in society), and a public lecture by Prof. Frenk on the "How our universe was made: all from nothing".
A clip about the event is available on the University youtube channel
In the evening, the Rector of Milano Bicocca (second to the left in the image below) officially commissioned the new 40cm telescope that recently arrived on campus.