Milano-Bicocca plays key role in first evidence for nanoherz gravitational waves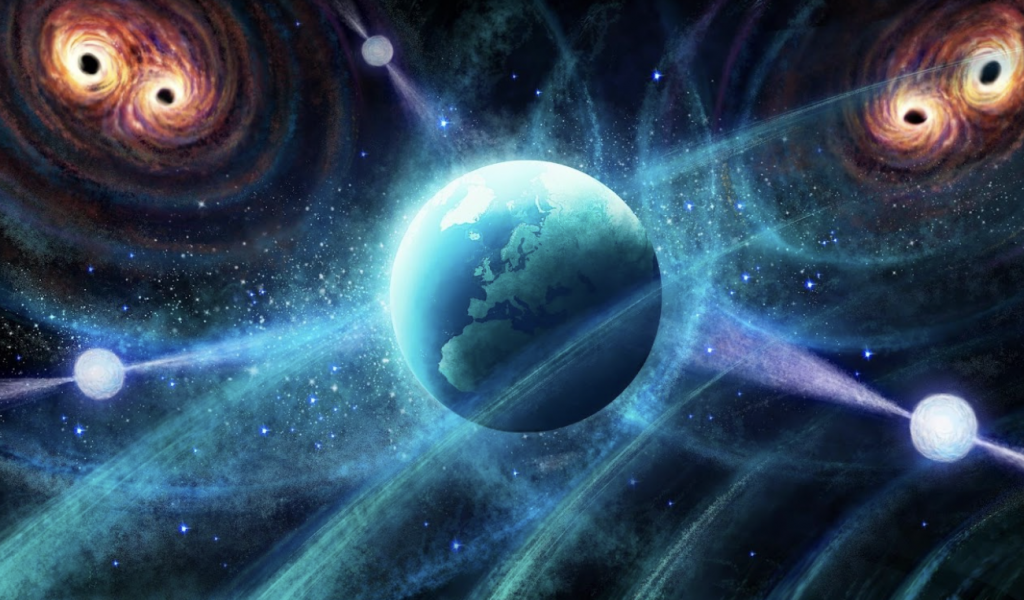 A group of astrophysicists at Milano-Bicocca, led by Alberto Sesana, has contributed to the first evidence of nanoherz gravitational waves!
On June 29th, 2023, the European Pulsar Timing Array (EPTA) reported for the first time a 3 to 4 sigma evidence for a low-frequency gravitational wave background. The ERC group coordinated by Alberto Sesana is heavily involved in the achievement of this amazing result! A similar result was obtained by collaborations in North America, Australia, China.
This is an impressive milestone for astrophysics, and it opens a new era for the observation of low-frequency gravitational waves.
To find out more:
– you can read more about the discovery on the EPTA website
– check out this podcast and video from the ERC
– in Italian, you can check out an interview for RAI/TG Leonardo and the Bicocca press release